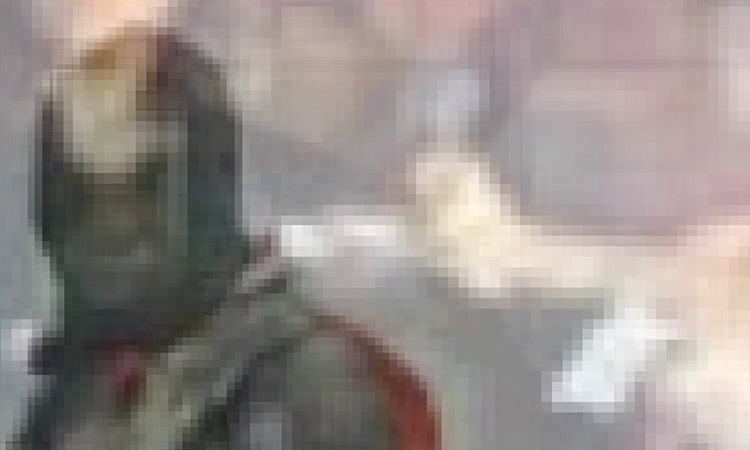 Description:
Continuum… is a real time net art project that uses news feeds from the BBC Internet news service and compiles them into an constantly fading image of passing news.
The author says of the artwork that "it reflects upon the evolution of our collective history through the real-time analysis of global news information networks. As no event transpires in isolation, each moment of our existence is defined by the sum of an infinite number of interconnected occurrences".
Find out more:
See Continuum… on the internet.
More about the artist, Michael Takeo Magruder.
My comments:
Continuum… looks very simple and clean: it is just an image (with a text on the bottom) that keeps fading into another image (and text).
The interactivity that it uses is not linked to the user, but to the use of news feeds in real time. This is probably a case of generative art more than interactive art. It could be argued that by changing the news we change the artifact but… how much influence can we really have?
So if in a sense this is not strictly speaking an interactive documentary (there is no interaction with the user and no pre-defined narrative) I still think it performs a type of documentation of our mediated world.
For a short time, while watching those images never really stopping, and never really graspable, a feeling of endless media bombardment invaded me. Also, this endless piece has an hypnotic effect that I tend to link to the ever moving quality of life.
I do not know… but I find it quite powerful – and yet, too simple….
This entry was posted on Monday, March 19th, 2007